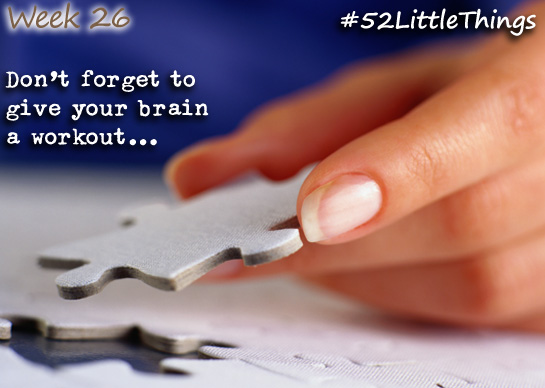 Some of you may already already know, however for those of you that don't, I am taking part in weekly challenges with AXA PPP healthcare to make small changes one week at a time to become healthier and happier!
This week its all about exercising the grey matter! Which in fairness this has been something as a family I think we have been aware of already.
Staying fit, and healthy has for me up to this point been about being physically fit and active, but apparently the health of your brain plays a really crucial part in everything that we do.
Previous research has shown that brain training helps strengthen our concentration and grow our attention span, which is something I certainly need that way my procrastination will not seep into things!
Our household can very often be totally immersed in screen time, with the adults on our laptops, Beth on the phone and Joshua on his toddler tablet!
So Its down to me to get everyone motivated to get some brain sparks flying and I am looking at banning screens for a day to do things that are going to help engage our brains!!
So what are we going to do while being screen free?
Reading
Crosswords
Jigsaws
Colouring
Games
Get outdoors for fresh air
Physical activity
Playing cards
So with lots and lots planned, its now up to me to inform the rest of the family … If you don't hear from me don't worry I will just be losing spectacularly to the toddler or teen in a game of some description!
Do you do anything to keep your brain nice and active?
Disclaimer: This post was written in collaboration with AXA PPP healthcare's #52LittleThings, in which I have been compensated. However all words and thoughts were developed and written by members of The Oliver's Madhouse.